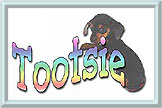 Tootsie's Links Page!
Tootsie and her Mama have encountered so many cool people and cool sites
that we had to give them a page all their own!
Please pay them a visit... and tell 'em Tootsie sent ya!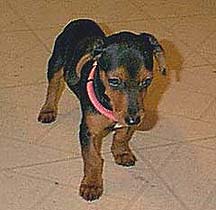 Click here every day to feed an animal in need...
for FREE!


Christmas at Rainbow Bridge
(Hanky Warning!)
http://www.angelbluemist.com/christmas.html
Visit
Handipets Haven
www.handipets.com
I Cannot See You
a poem by Sherrill Wardrip
http://doximadre.tripod.com/poem.html
American College of Veterinary Ophthalmologists
http://www.acvo.com/


Animal Eye Specialists Home Page
http://www.animal-eye-specialists.com/


Angel Vests For Blind Dogs
http://www.angelvest.homestead.com/hints.html


BD T-shirts
http://www.blinddogs.com/tshirt.htm


Clicker-training-video
http://movies.groups.yahoo.com/group/clicker-training-video/


Extended Stay Hotels ~ Pet Friendly
http://www.extendedstayhotels.com/


EyeVet.Net
http://www.eyevet.net/


Petcare Books
http://www.petcarebooks.com/


Toys for Blind Dogs
http://www.blinddogs.com/toys.htm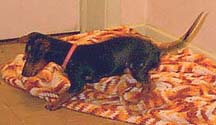 How To Report A Puppy Mill
http://www.columbusdogconnection.com/ReportingPupMill.htm


Stopping A Puppy Mill
http://www.canismajor.com/dog/stopmill.html